Image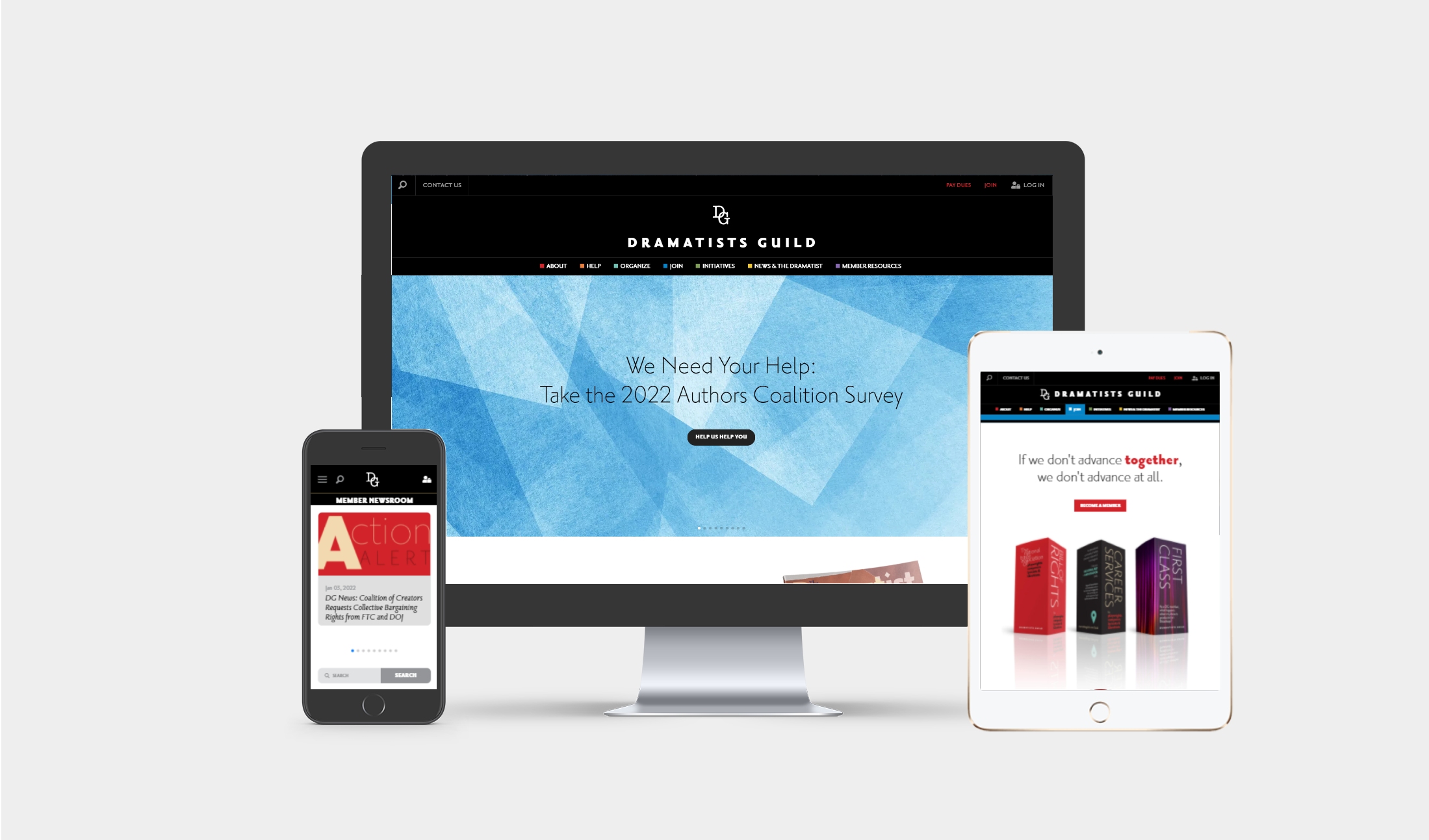 The Dramatists Guild website acts as a central point for the organization online. This means allowing members to make payments, posting and submitting details about upcoming productions, and broadcasting important information to guild members.
The Dramatists Guild of America is the national, professional membership trade association of theatre writers including playwrights, composers, lyricists, and librettists.
The Guild was established for the purpose of aiding dramatists in protecting both the artistic and economic integrity of their work.
We believe that a vibrant, vital, and provocative theatre is an essential element of the ongoing cultural debate which informs the citizens of a free society; and that if such a theatre is to survive, the unique, idiosyncratic voices of the men, women, trans and non-binary artists who write for it must be cultivated and protected.